Another great race for JHCC this afternoon at Illini Central. Karlie Hurst won the girls race and Deagan Brown won the boys! All the runners did a great job! Go Ducks!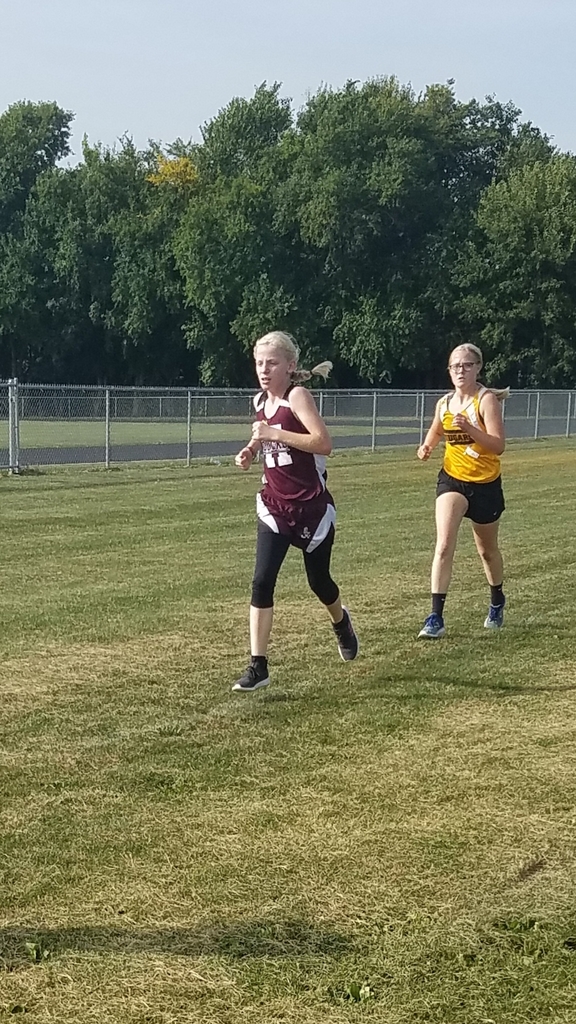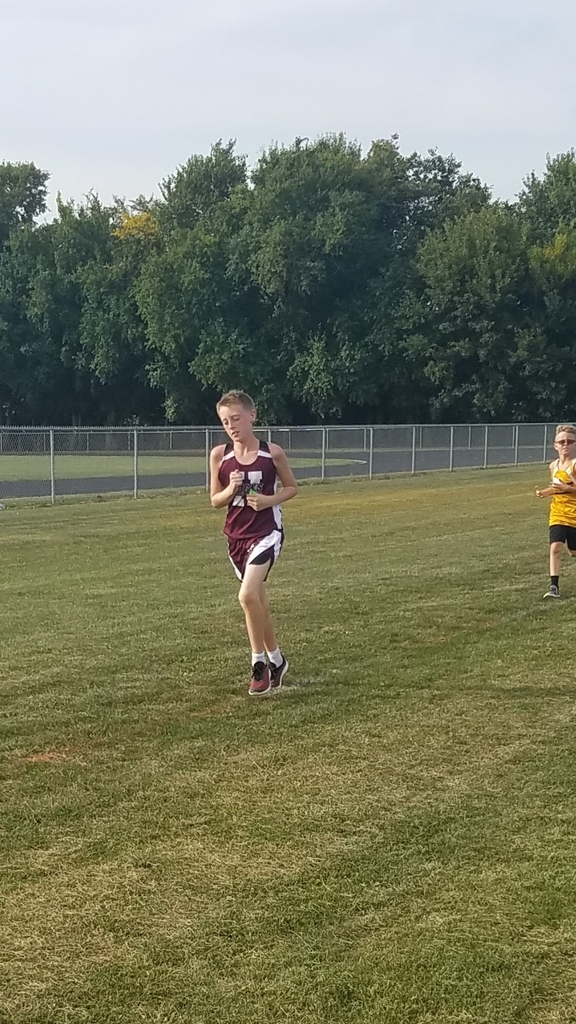 High School Chorus singing outside today!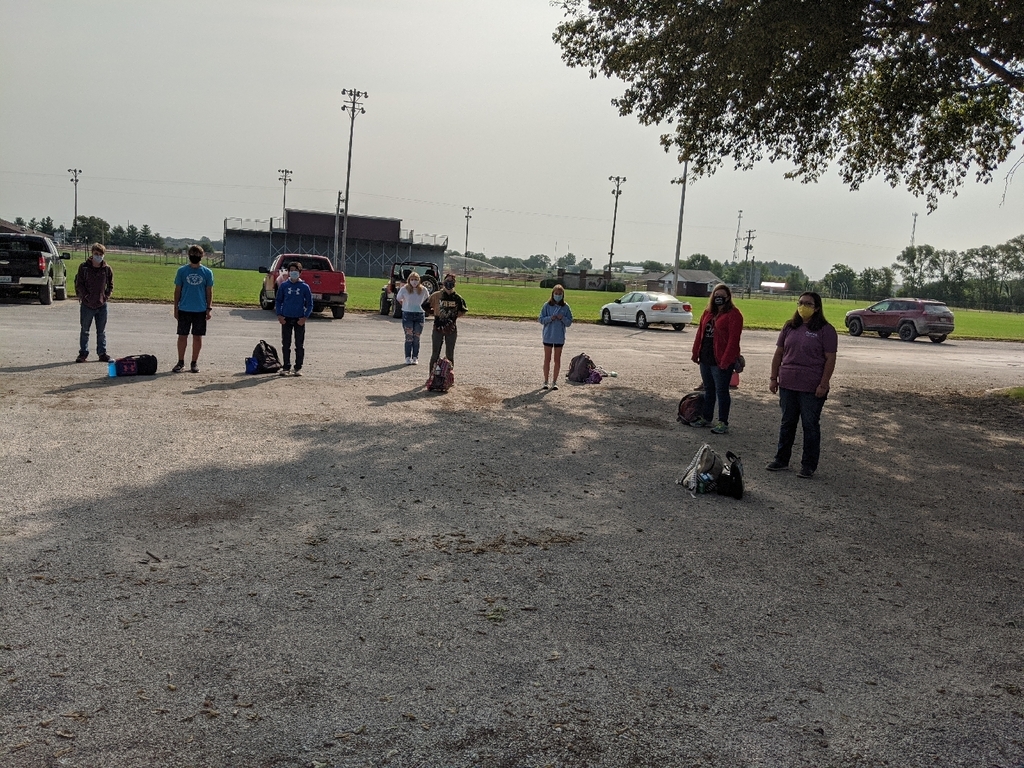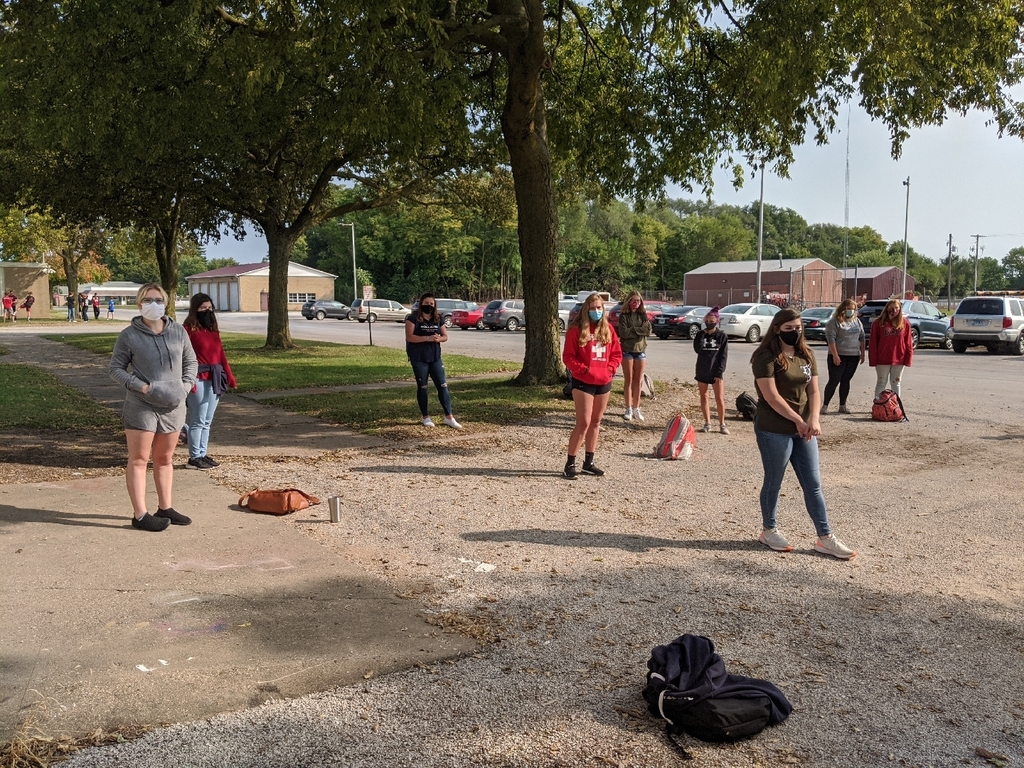 High School Band getting creative and playing drums on buckets today during class. Thank you to Paul Jockish and Taylor Houston of Stone Seed for donating the buckets!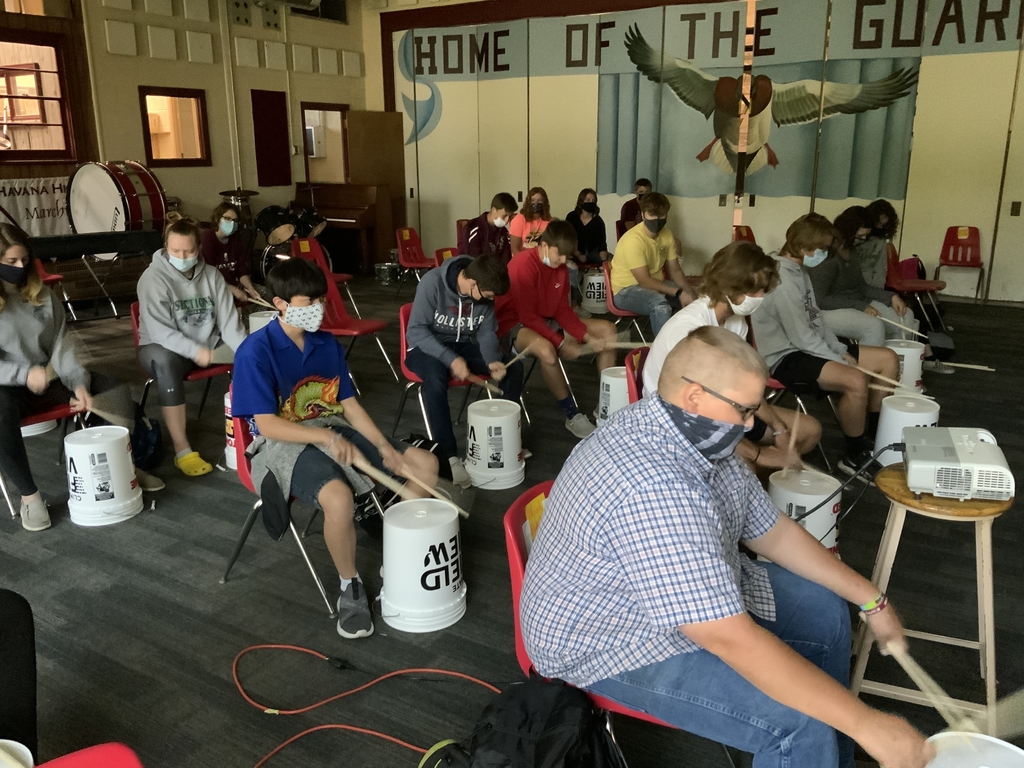 Results from yesterday's High School Girls Golf match at Illini Central...top two girls scores for the Ducks were Zoe Porter's 57 and Abby Cowell's 58. Girls Golf is back in action tomorrow, Wednesday, at Elmwood. Go Ducks!

Mrs. Pratt's Math Madness! Multiplying Mixed Numbers and Fractions.
High School Cross Country travels to Pittsfield today for the 4th Annual Toby Elledge Invitational. Girls race starts at 4:30 PM and the boys race follows. Good luck Ducks!
High School Boys Golf makes the short trip to Country Hills Golf Course to tee it up against Greenview and a handful of other schools. Tee time is at 4:00 PM. Go Ducks!
Junior High Cross Country travels to Illini Central this afternoon for a rescheduled meet from last week (9/15). Race starts at 4:00 PM. Go Ducks!

JHCC ran the Big 5 Conference meet today. Deagan Brown took the title of Conference CHAMP with a time of 11:36! Jack Curless finished 6th and Karlie Hurst finished 4th, both taking home plaques as well! Way to run hard, Ducks!

Once again, New Central families, be super proud of your students! We walked quickly and safely and made our way to Riverside Park. Everyone was cooperative and well-behaved. We returned around 12:30. Thank you Havana Park District, Havana emergency personnel and Chief Kachanuk, Aramark, Supt. Plater, and County Market for your roles in making today safe and enjoyable. Finally, New Central staff rocks! We have the best group of professionals taking care of Havana students!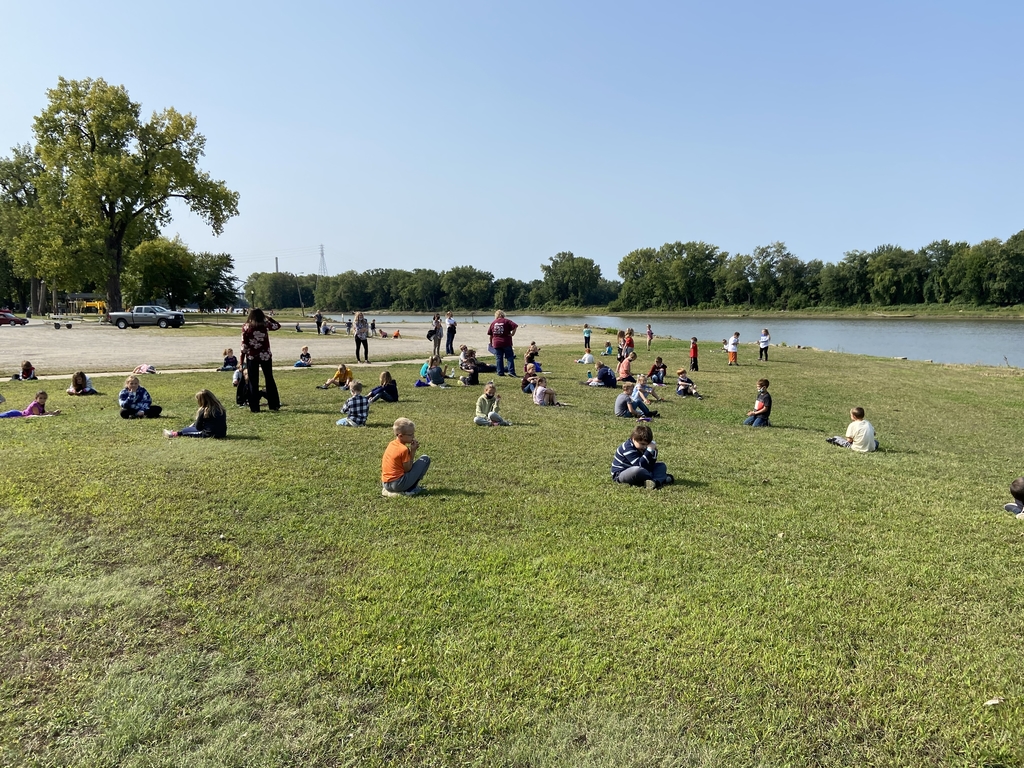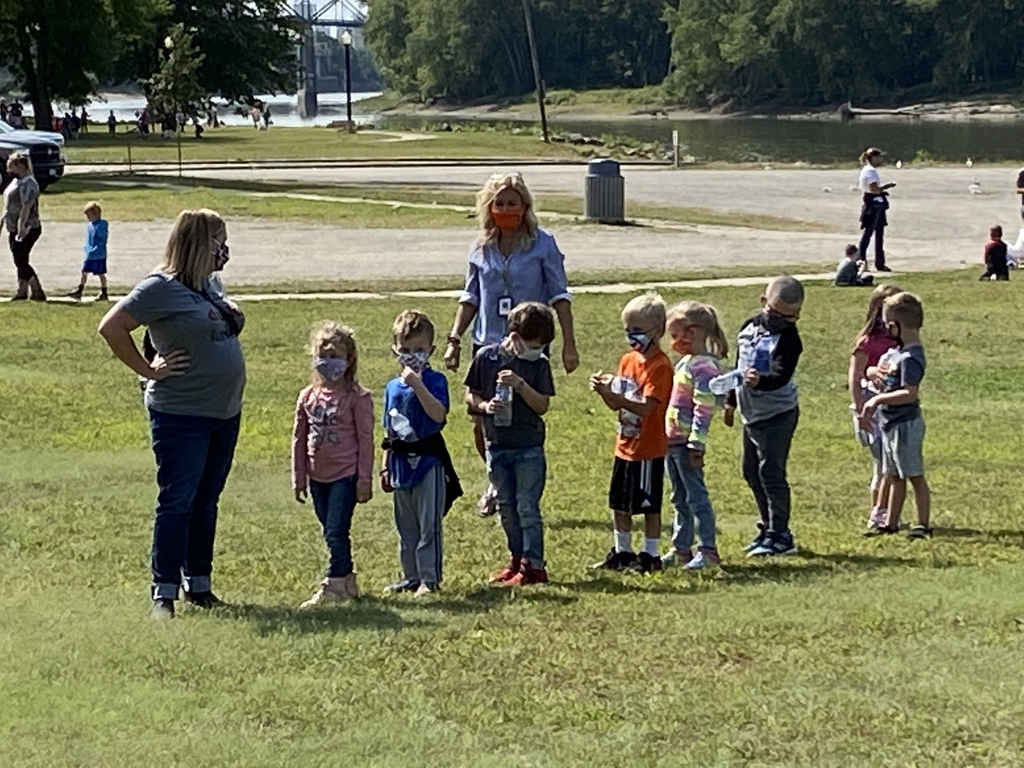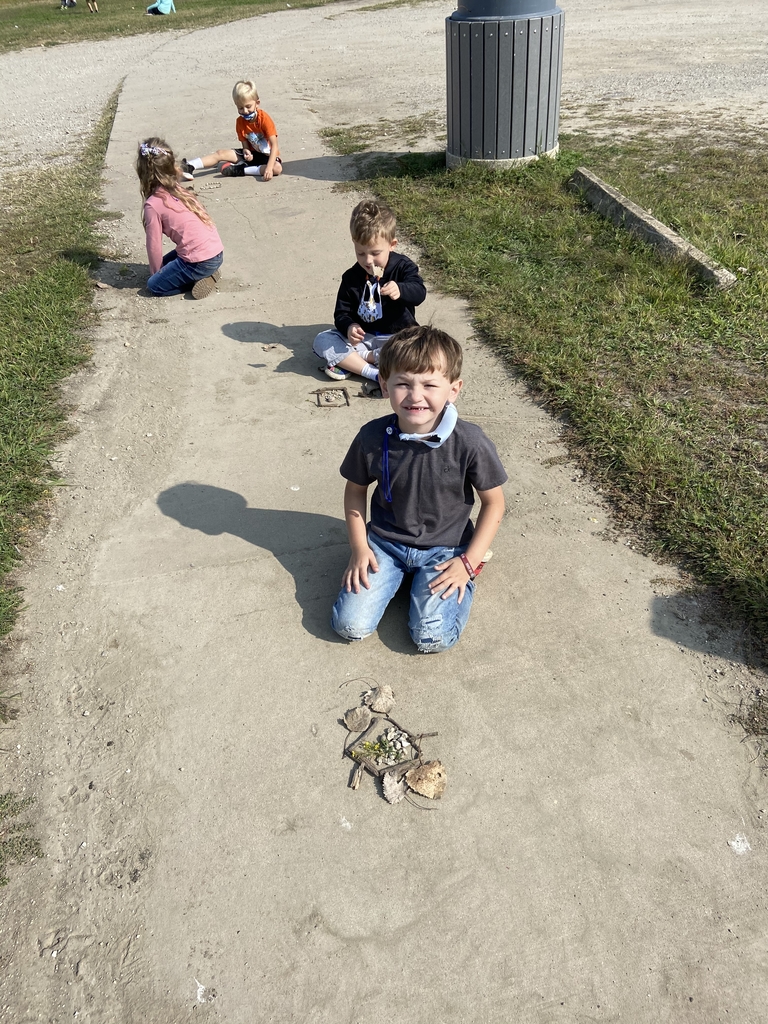 A gas line was hit near New Central Elementary. The school was told to evacuate as a precaution until the gas is shut off. All students and staff have been evacuated to the River Front Park at this time. No worries, we just want to make everyone aware of the situation. MP
High School Girls Golf makes a trip to Country Hills Golf Course for a meet with Illini Central today. Tee time is at 4:00 PM. Go Ducks!
Junior High Cross Country travels to Beardstown for the Big 5 Conference meet today. Race starts at 4:00 PM. Go Ducks!
HHS students raised over $200 today for the Ashton Fernetti Memorial Scholarship Fund by paying to wear a hat at school. Participants demasked for a quick, outdoor photo at the end of the day.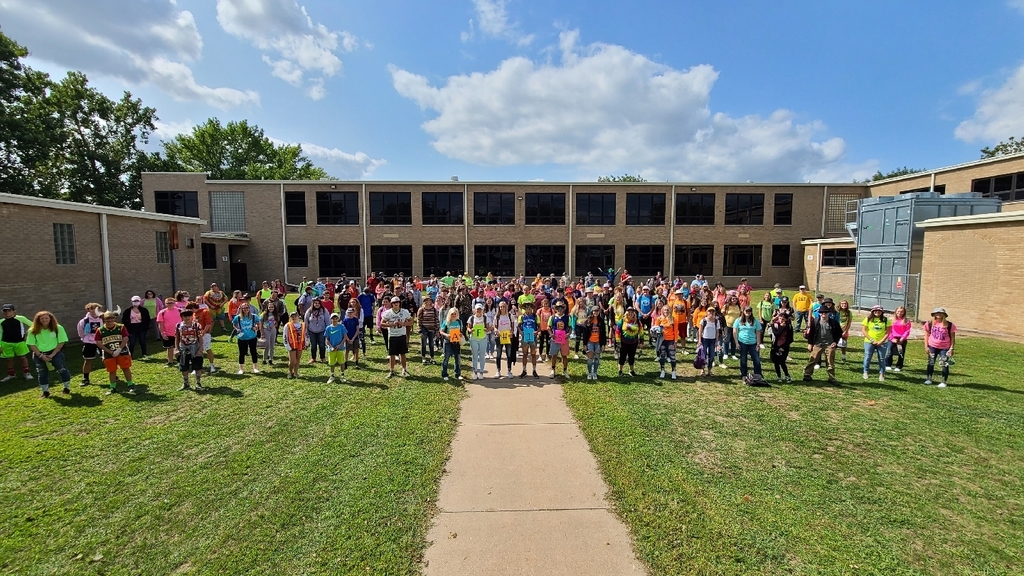 Our first STEM Friday in Computer Apps today.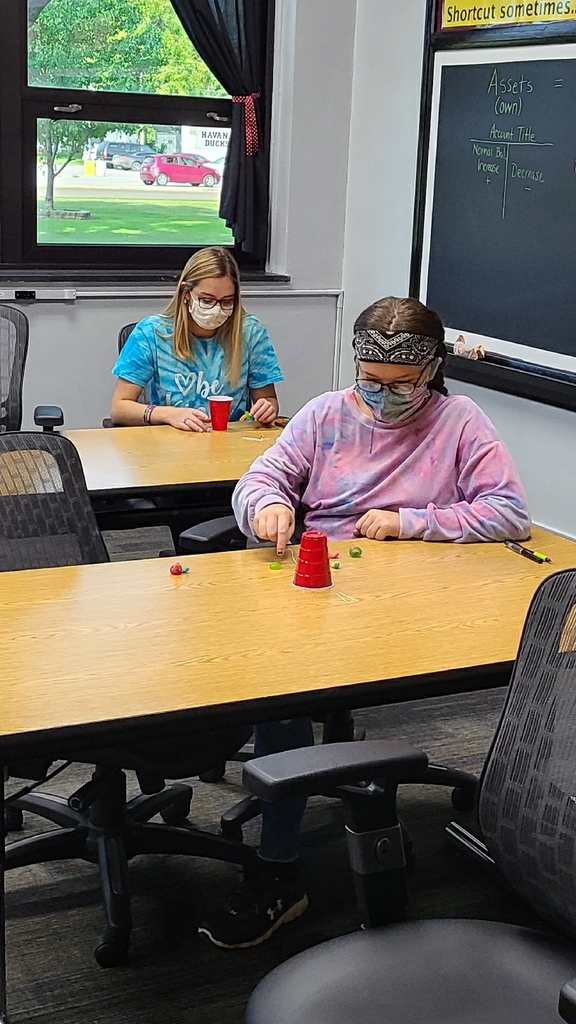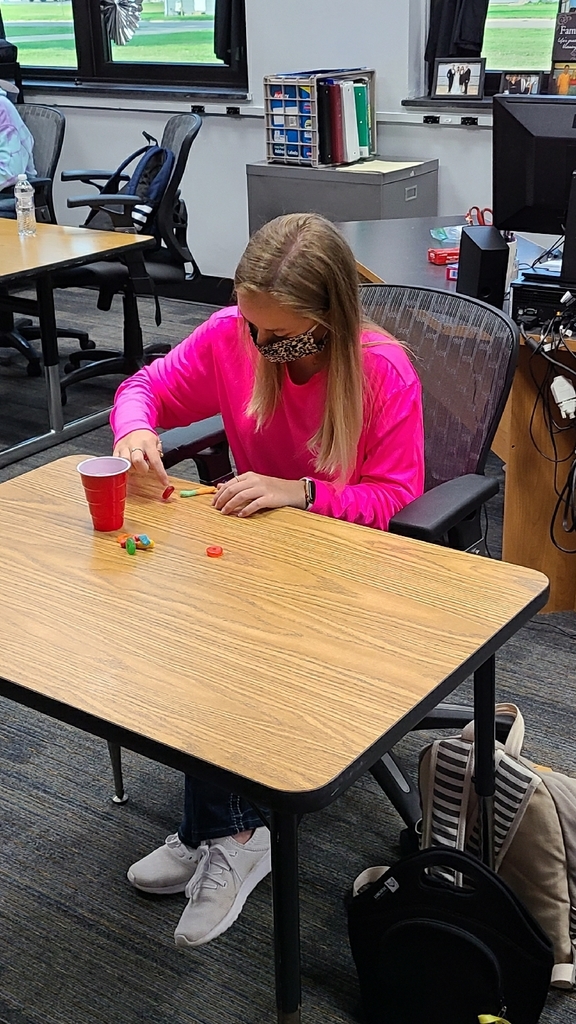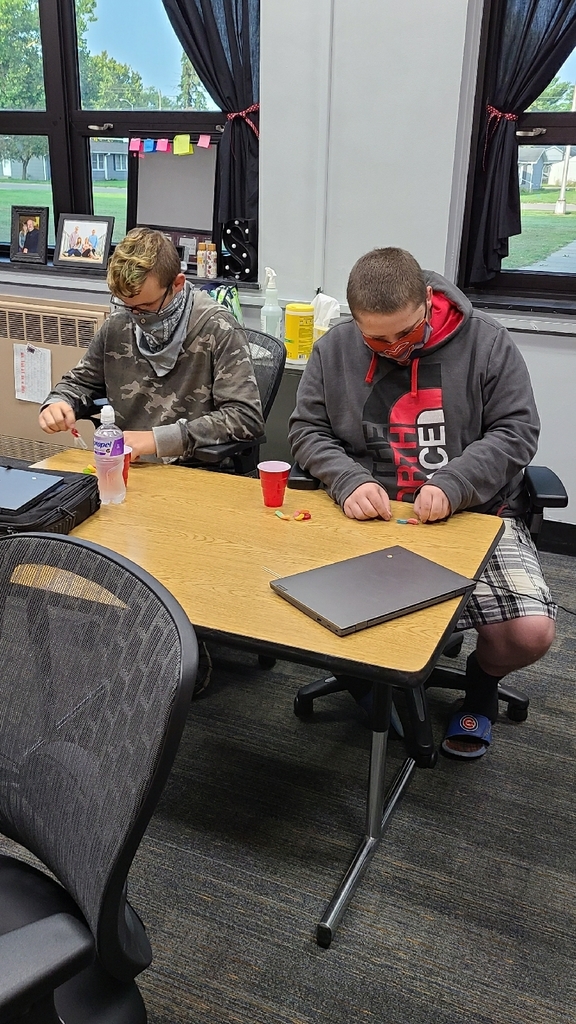 Mrs. McDaniel's Science class cutting out and putting together skeletons. Mrs. Sennett has an accountability board in her room for students to look at as they leave and come in. Neat stuff! Go Ducks!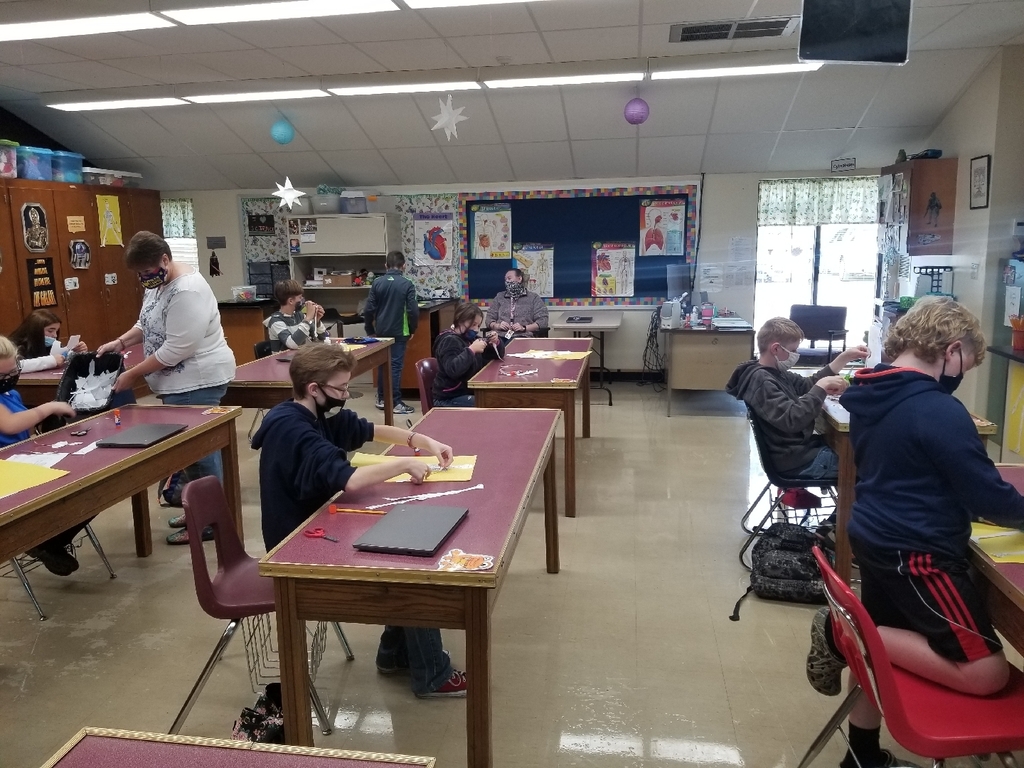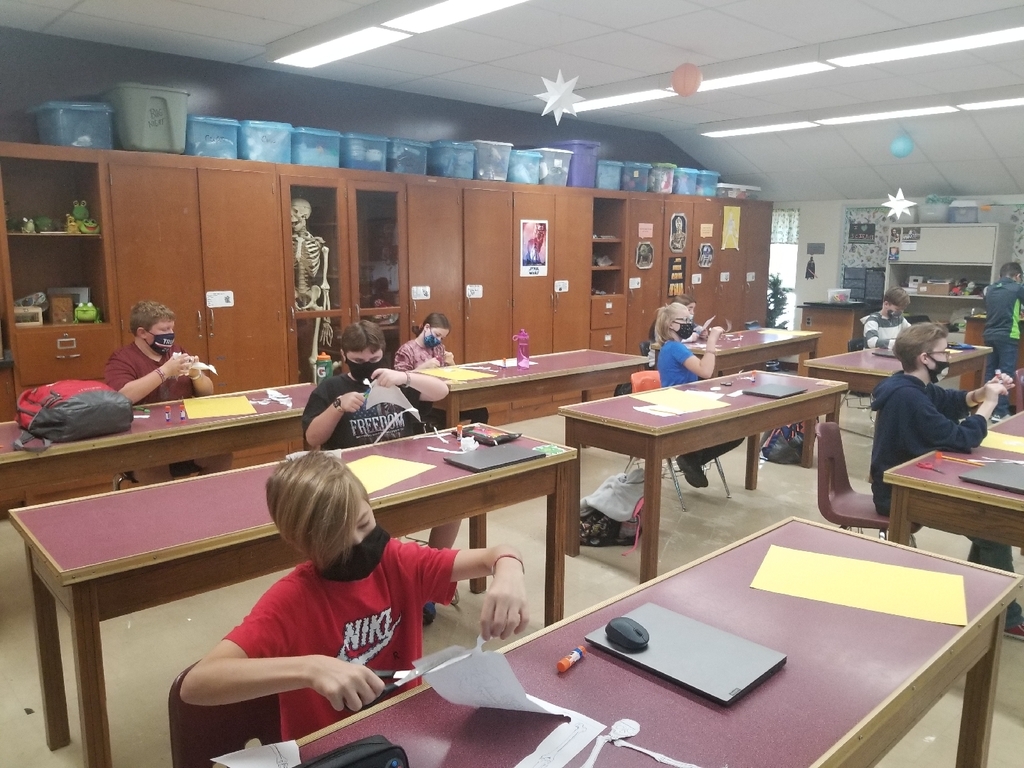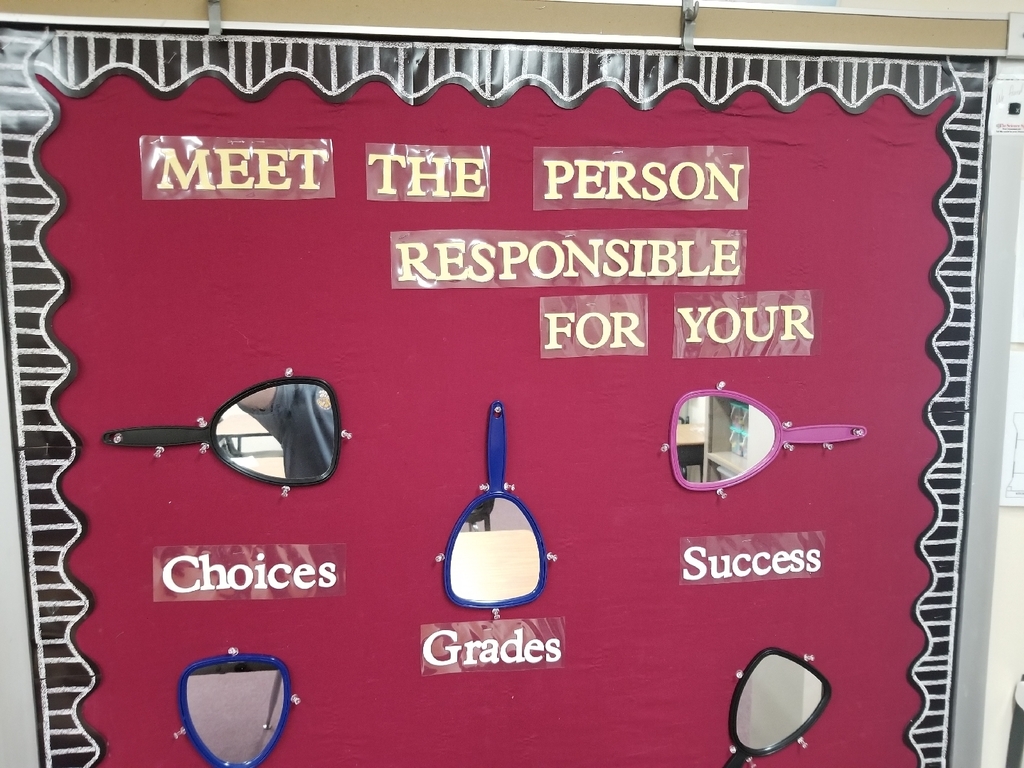 Students in Mrs. Heye's class used a baking soda and water solution to draw or write a secret message. They used a blackberry to color over their message. This caused a chemical change and showed their image in a different color. Neat stuff! Go Ducks!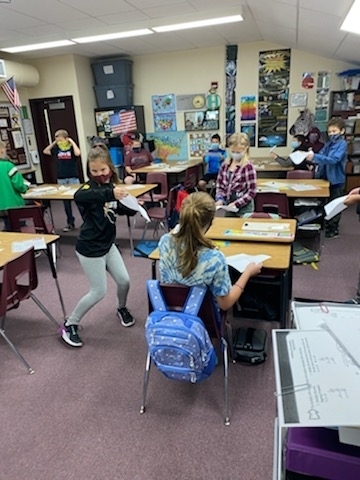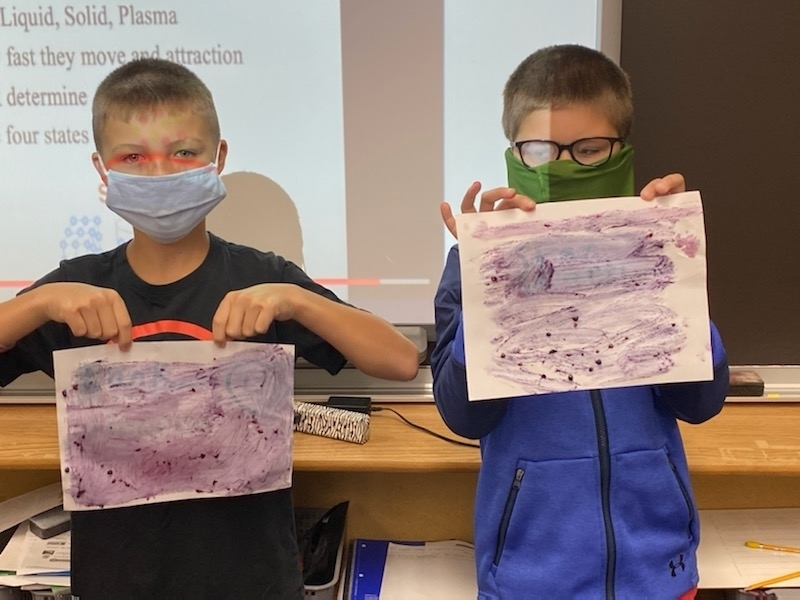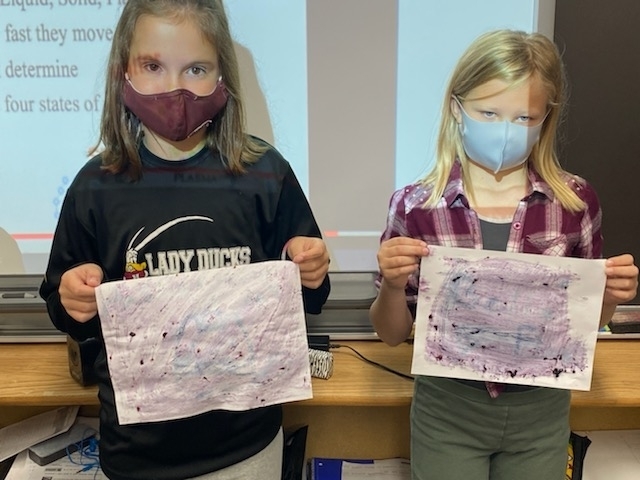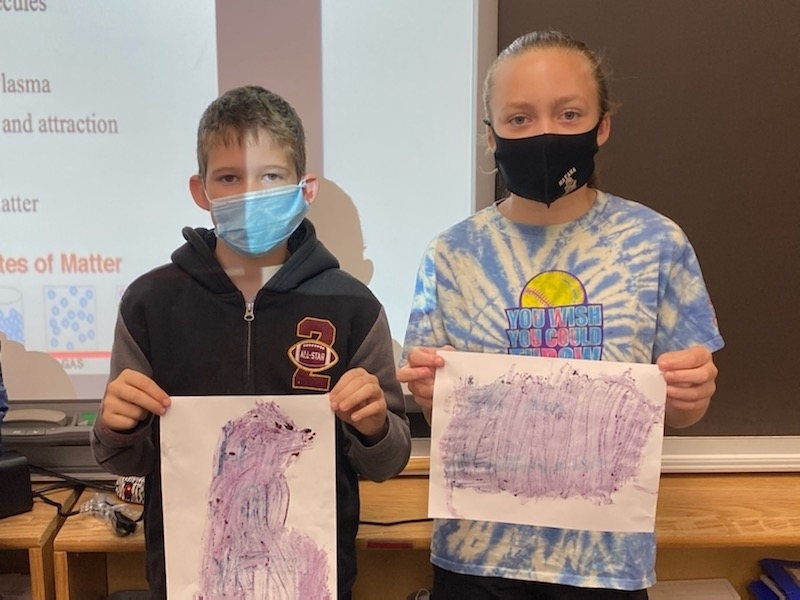 HS Boys Golf beats NF and P Heights tonight at Wee-Ma-Tuk. Shooting well for the Ducks were J Baldwin 44, J Porter 44, J Boggs 46, T Sisson 47, and M Martindale 49. Go Ducks!
HHS Students don't forget to wear your brightest clothes Friday! For just $1, you may also wear your favorite hat all day! AF #15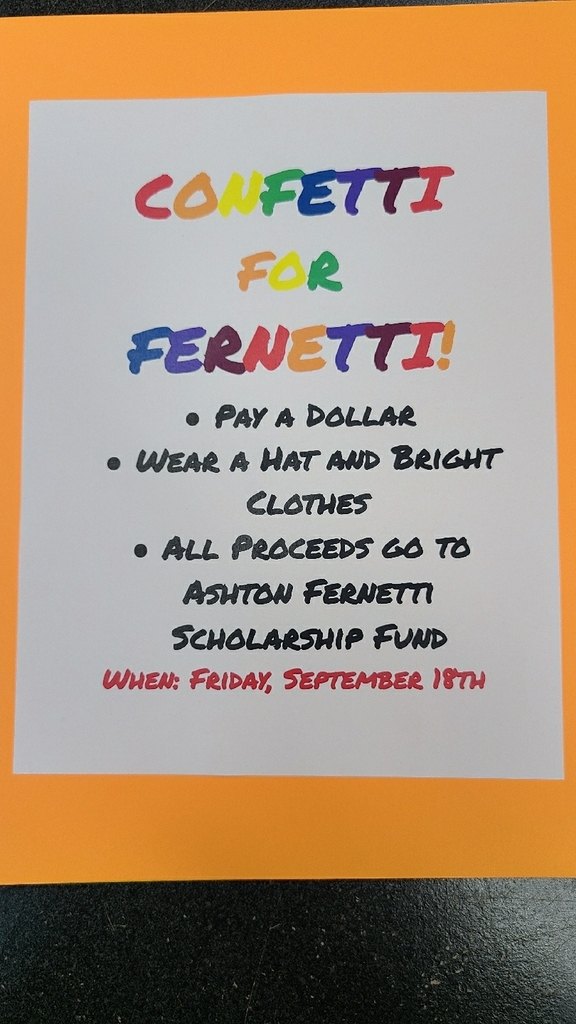 High School Boys Golf travels to Wee-Ma-Tuk this afternoon. Tee time is at 4:00 PM. Go Ducks!