New Central students: tomorrow, Nov 13, is the last day to bring your donation for Dunker Dollar Days. Also, wear your favorite camo!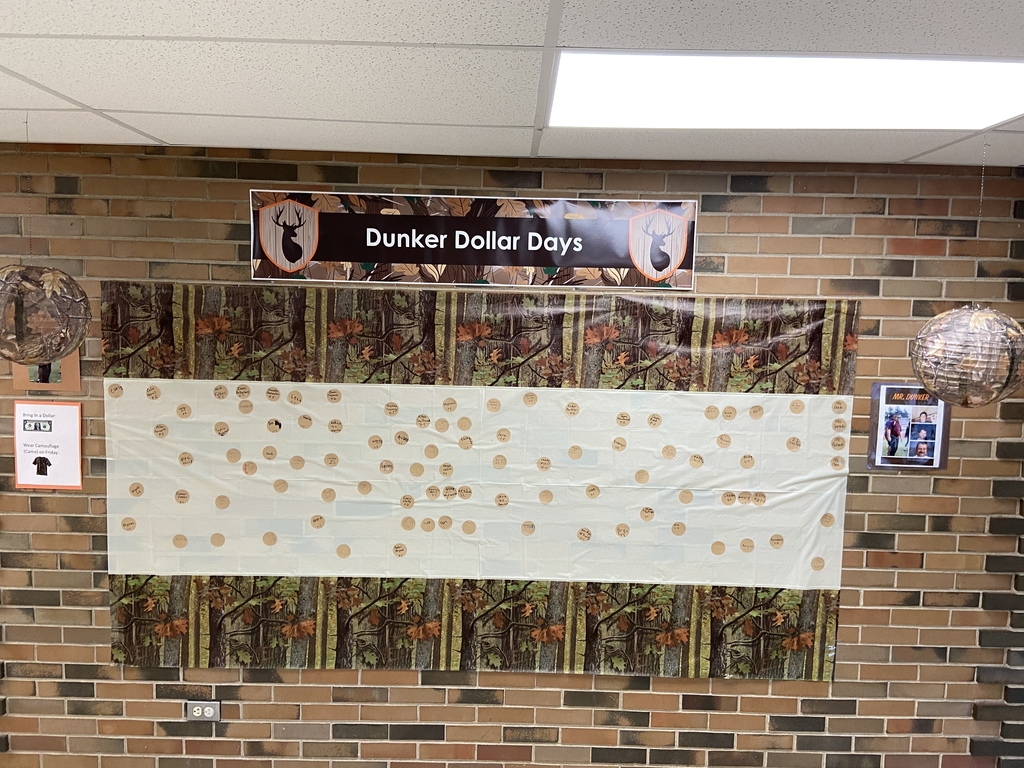 Just a reminder for high school students to wear your best camo tomorrow (Friday) and give donations for the Mr. Dunker Memorial Scholarship to your 2nd hour teacher!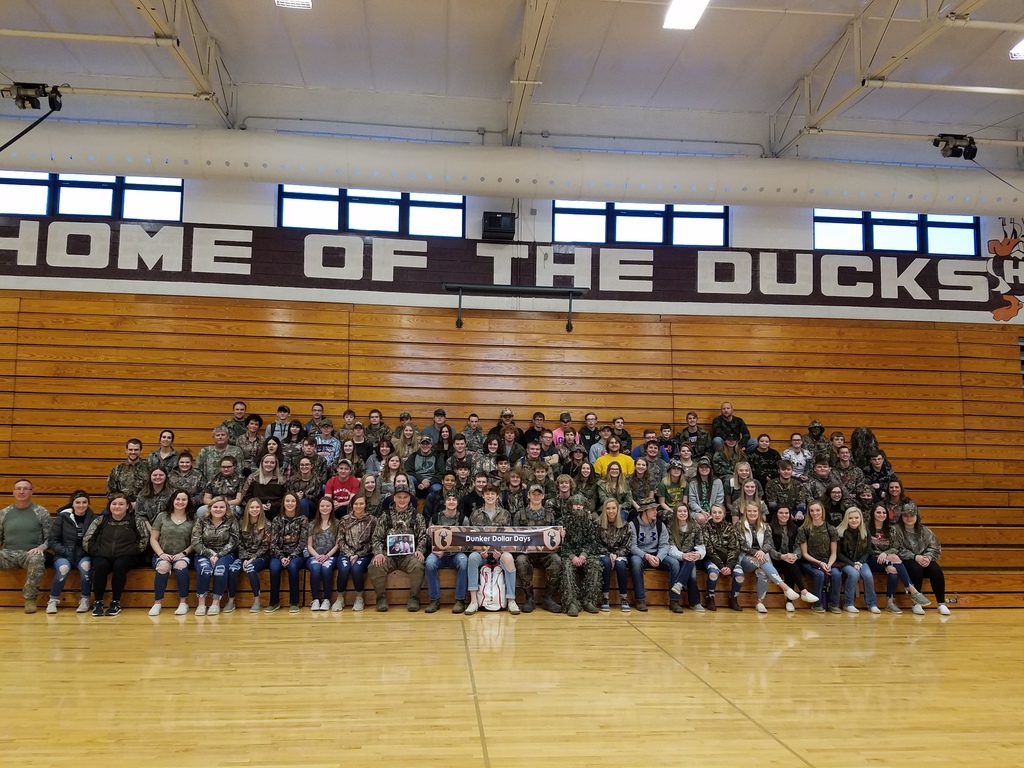 The average GPA of the 17 cross county runners was a 3.892 for the 1st quarter. Five students stood out by earning an A in every class. Those five students were: Adam Bohm, Eric Bohm, Randi Schultz, Ryan Emme, and Krista Koke (not pictured). Great work, student-athletes!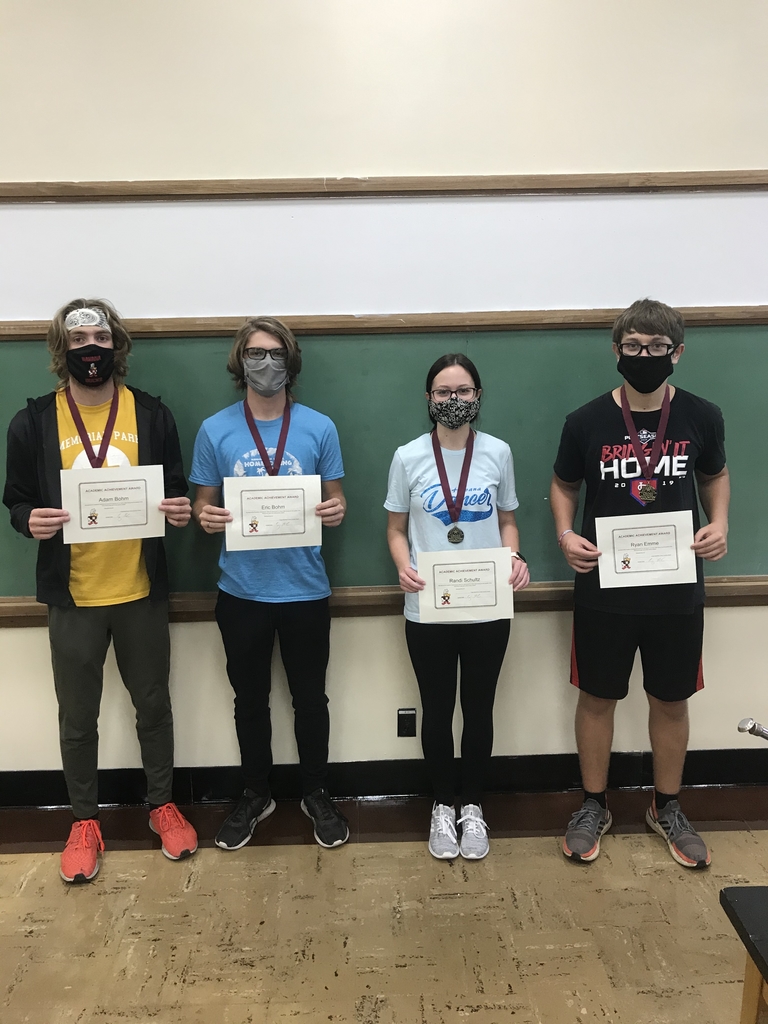 Senior Adam Bohm was named Boy's Team MVP and Most Exceptional Teammate for the 2020 cross country season. Both of these awards were voted on by his teammates. He ran nine races this year, finishing 1st in six of them, 2nd twice, and 5th once.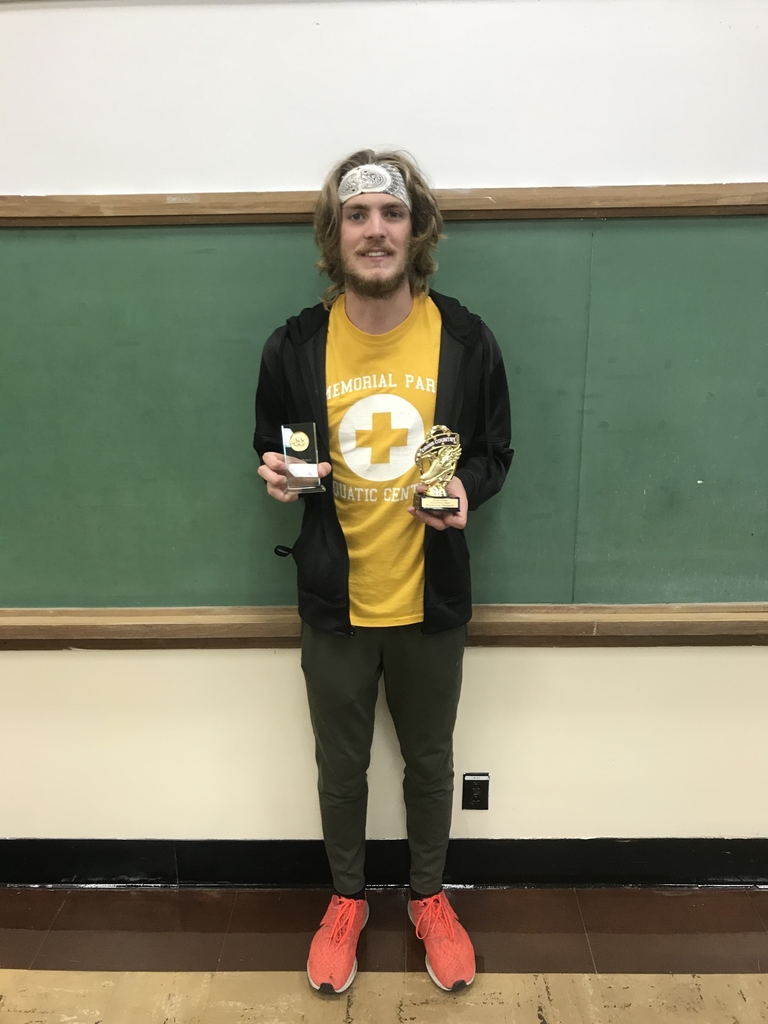 Junior Kalei McDaniel was voted as the MVP for the girl's high school cross country team by her teammates for this year. She ran in 7 races, finishing in first place one time, 2nd place three times, 4th place once, 12th place in the regional, and 52nd in the sectional.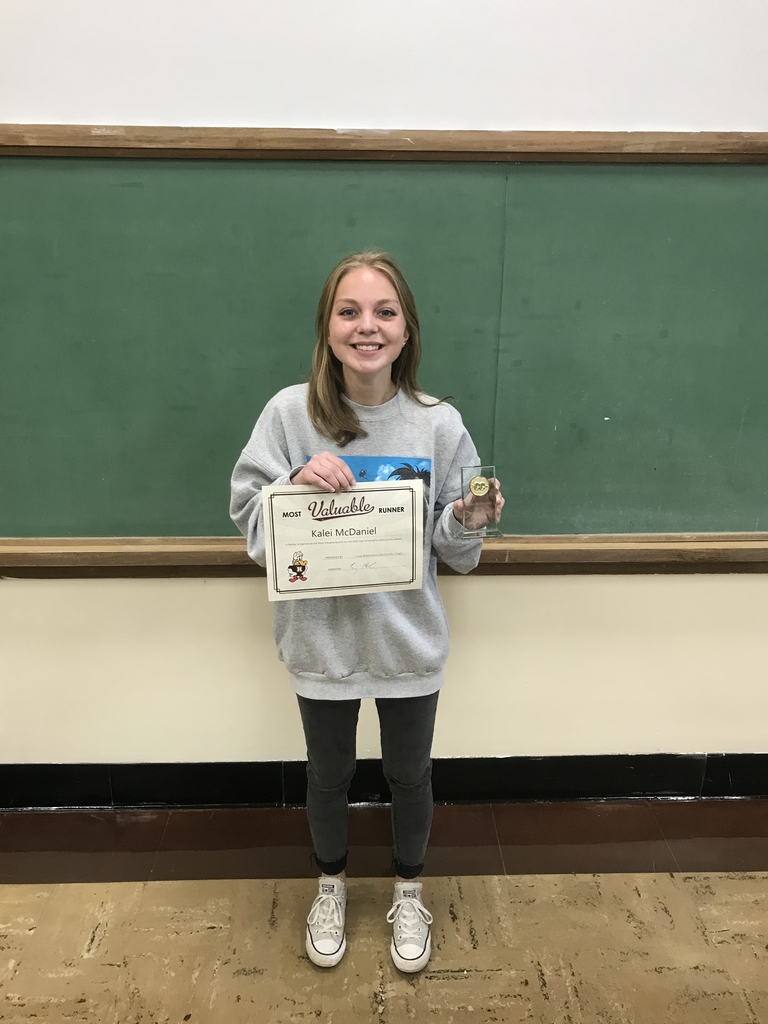 Sophomore Lance Hamm has earned the Coach's Award for the 2020 high school cross country season. Lance joined the cross country team when he learned that there would not be a football season, and his attitude, work ethic, and positivity really stood out this year.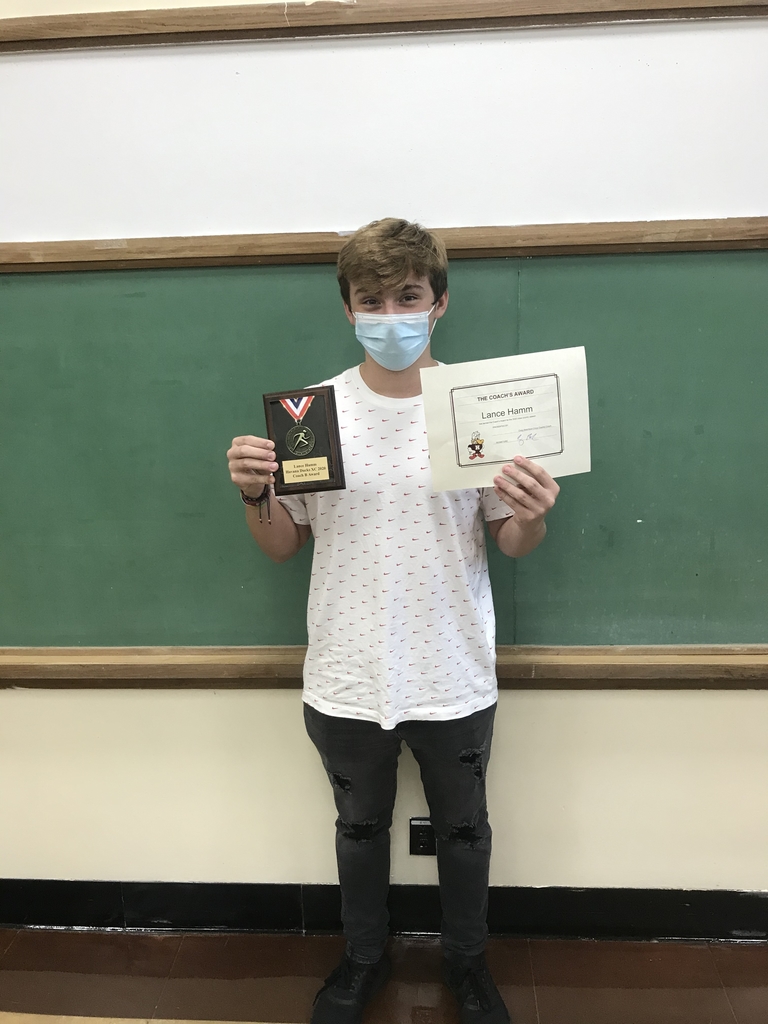 Sophomore Jacob Huynh earned the award of Most Improved for the 2020 high school cross country season. Jacob improved his 3 mile time by 7:14 this year. This was his first year running, so we are looking forward to continued growth in the future!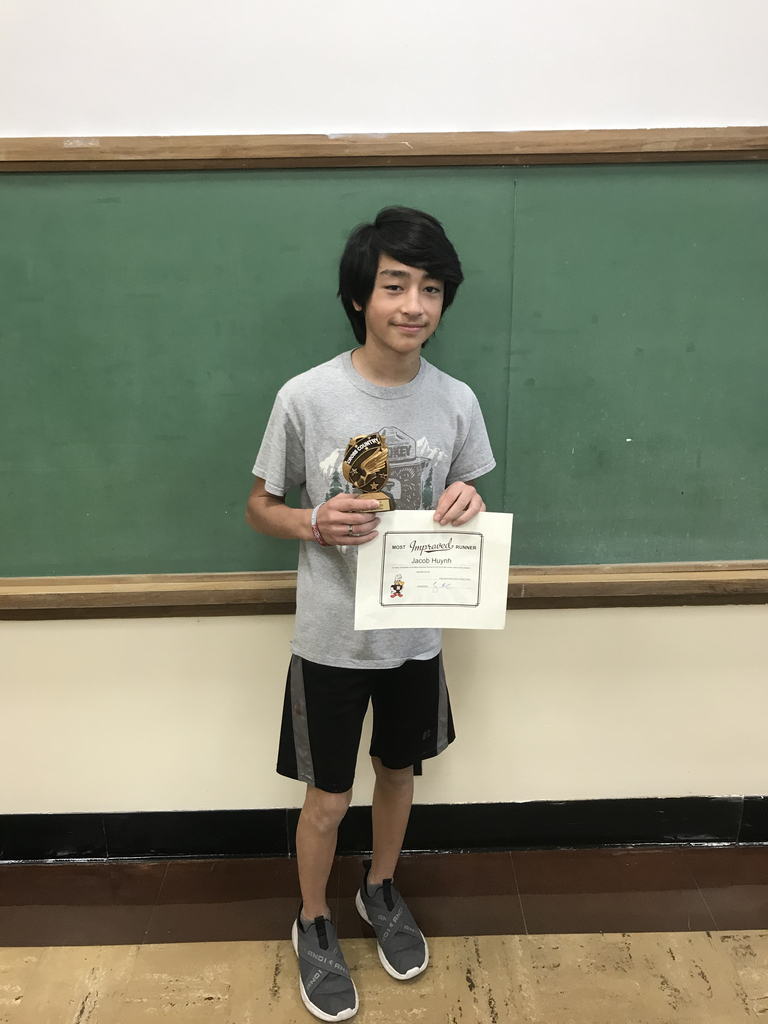 The students and staff at New Central Elementary would like to express our heartfelt gratitude to all veterans of the U.S. armed forces. Please use the following link to view our gift of appreciation:
https://animoto.com/play/urdoxrekuXrZN9PavzDH6w
(video production by Kaitlyn Strauman)

First meeting of the 6th grade Knitting club. All members picked up the knitting process quickly! We are making hats for the pre-K kids and for people in need. Thanks Mrs. McDaniel and students!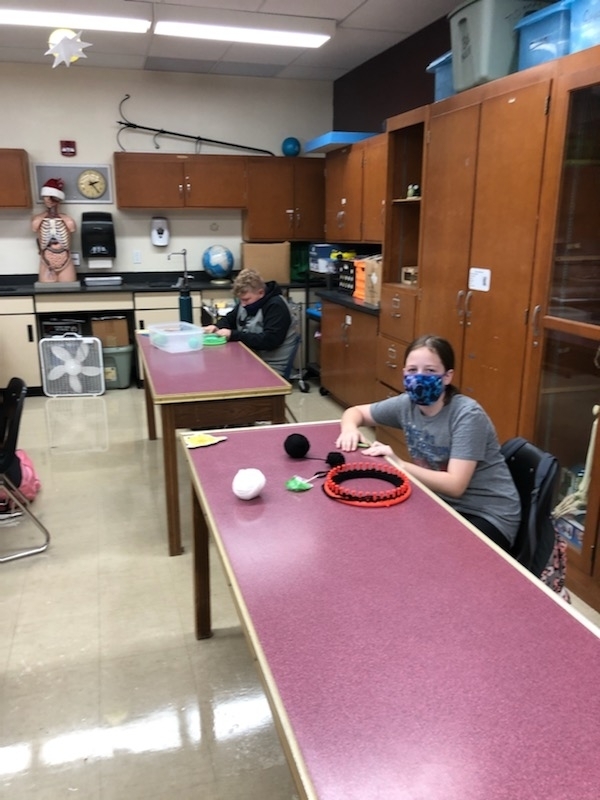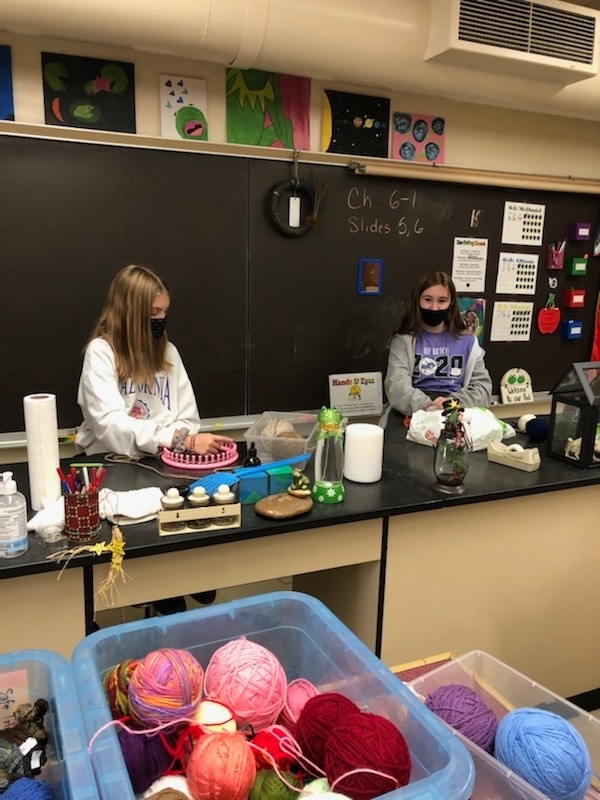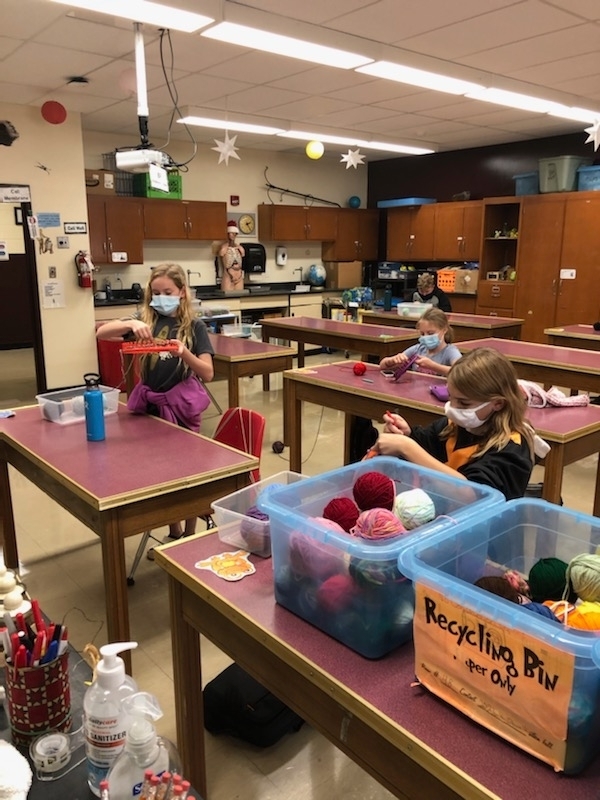 Tomorrow, November 11, 2020 there will be no school in the Havana 126 school district in observance of Veterans' Day. Please thank a vet for their service!
The Dunker Dollar Days Wall is filling up! One week left to bring in dollars! Camouflage Day this Friday!!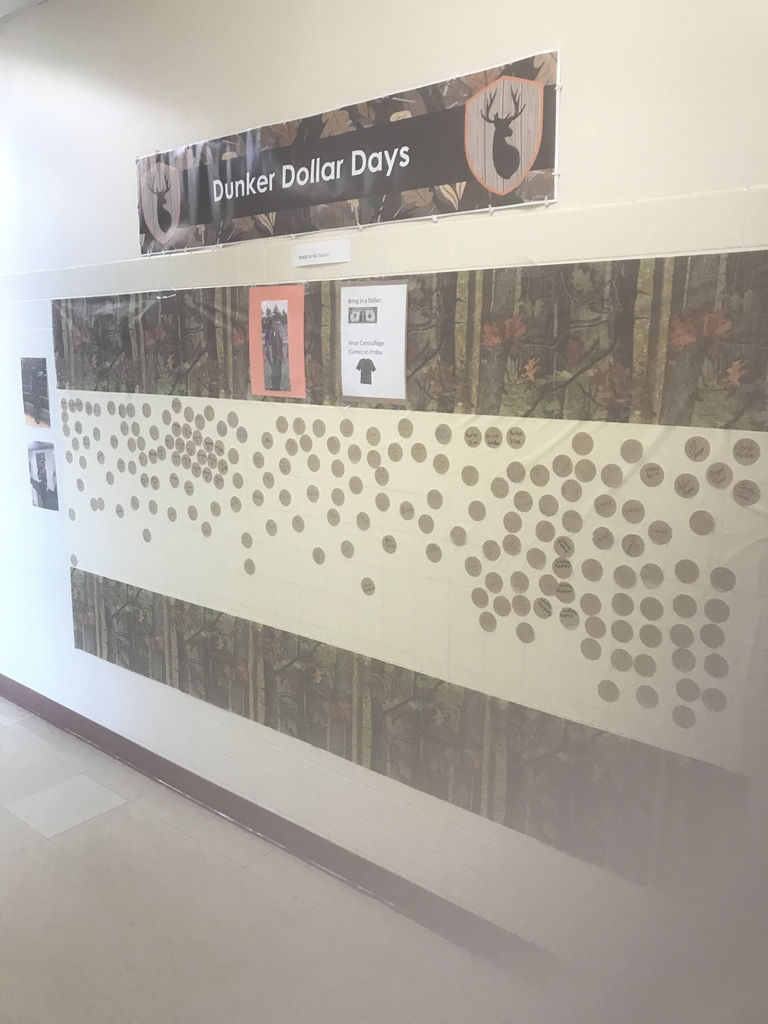 It was awesome to show our Havana #126 TEAM how much we appreciate the job they are doing for our students. Frozen Turkeys were passed out to every employee in a drive by hand off after school on Friday! Thanks to Randy at County Market for assisting us with this awesome event.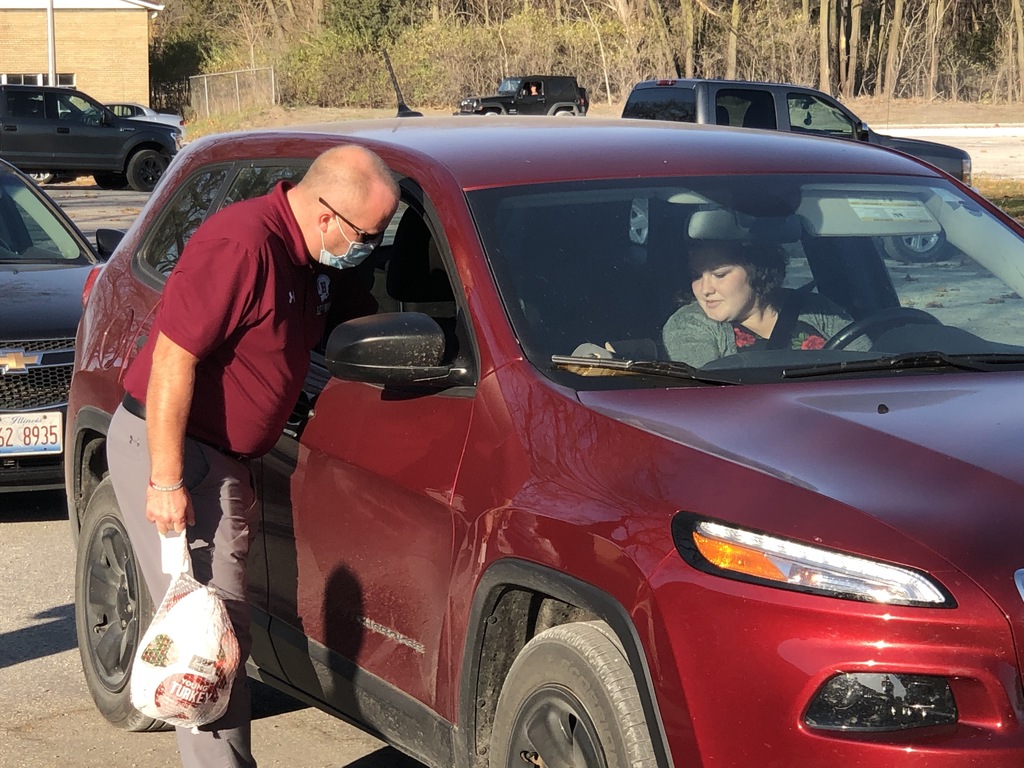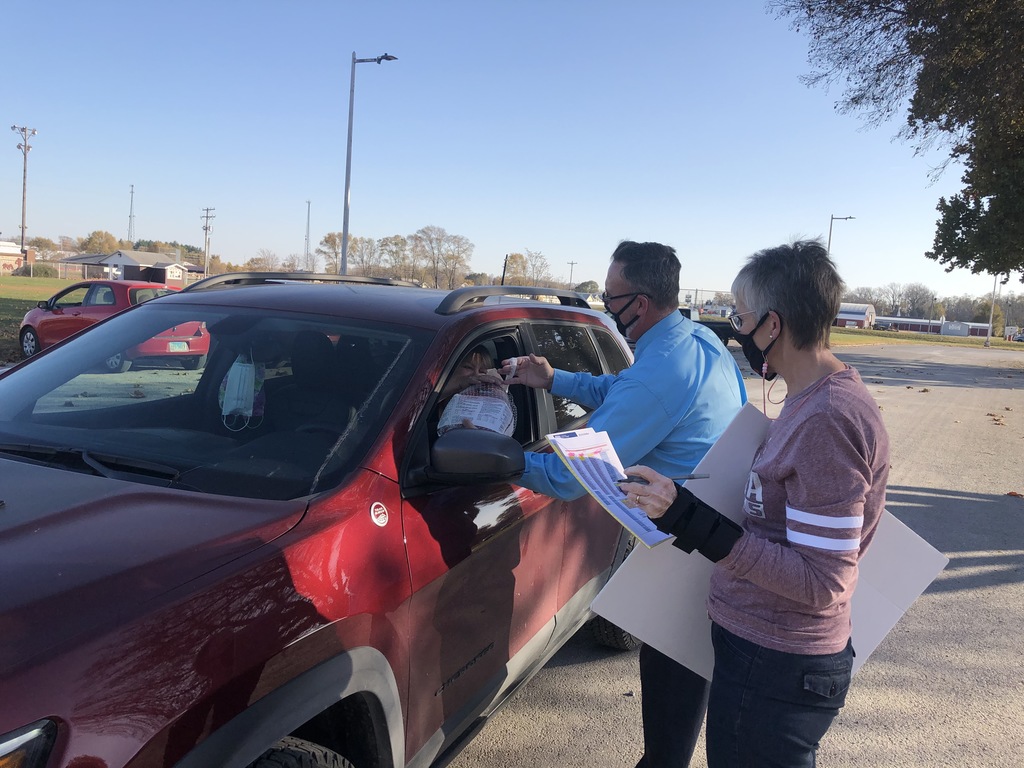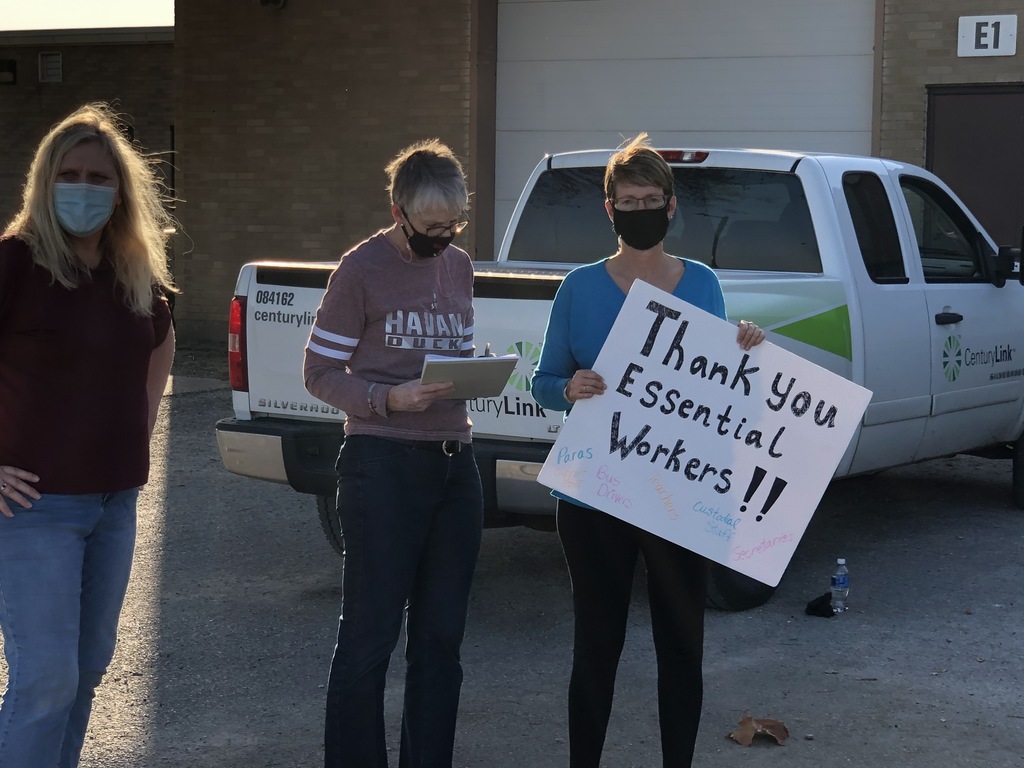 It is always a great day to be a Duck!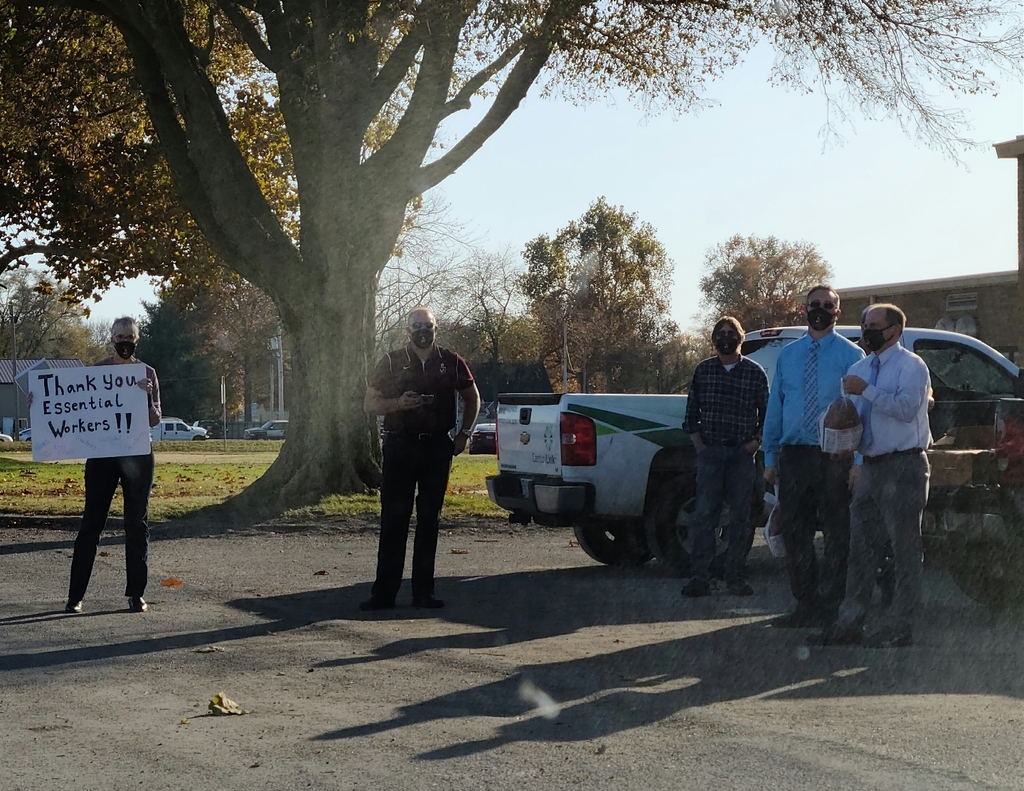 We have received several inquiries about the recent announcements last week from both the IHSA and the Governor's office regarding the upcoming basketball season. Please understand that as a district we are studying all of the developments carefully and gathering as much information as possible before making a decision. Our district will continue to have discussions regarding the start of the high school boys and girls basketball seasons that are scheduled to begin on November 16. Once we have more clarity, a parent meeting will be scheduled to address those decisions and answer any questions parents might have. At this time, if you have any questions, please contact our athletic director, Tyler Southwood, at the junior high school office or by email at
tsouthwood2@havana126.net
. Go Ducks!

Mrs. Brady's class has been busy. Apples, pumpkins, and field trips oh my.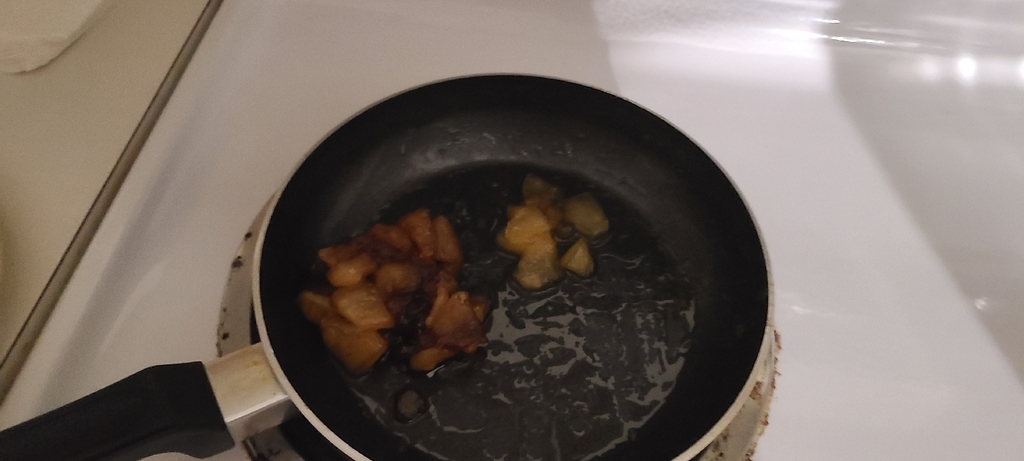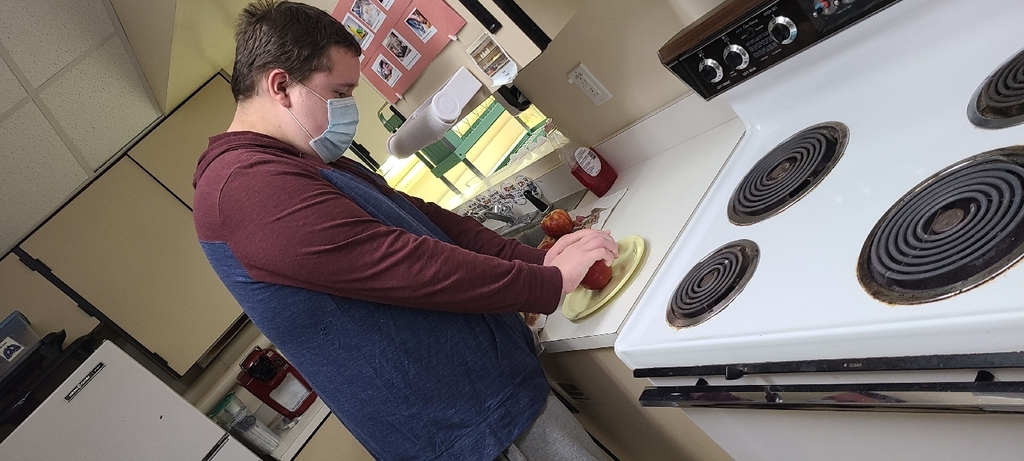 Tonight's Junior High girls basketball contact day will be only for 7th/8th grade and will not include 5th/6th grade players. For those 7th/8th grade girls, tonight's time is from 4:30-6:00 PM at the Havana Junior High School gym. Bring your own water, towel, and have a mask.

The girl's cross country team finished 14th overall today at the Elmwood Sectional. Adam Bohm finished 5th overall in the boy's race. It was a great season for the all of the runners, and we are thankful we got to compete. Go Ducks!

JHGBB contact days Nov 2nd-13th 4:30-6pm daily @Jr High except Nov 3rd &11th (No school) will be @ River Front stairs 3:00-3:45. We will strictly follow current social guidelines. Face masks required in the gym social distancing, no shared equipment.We will provide mask breaks.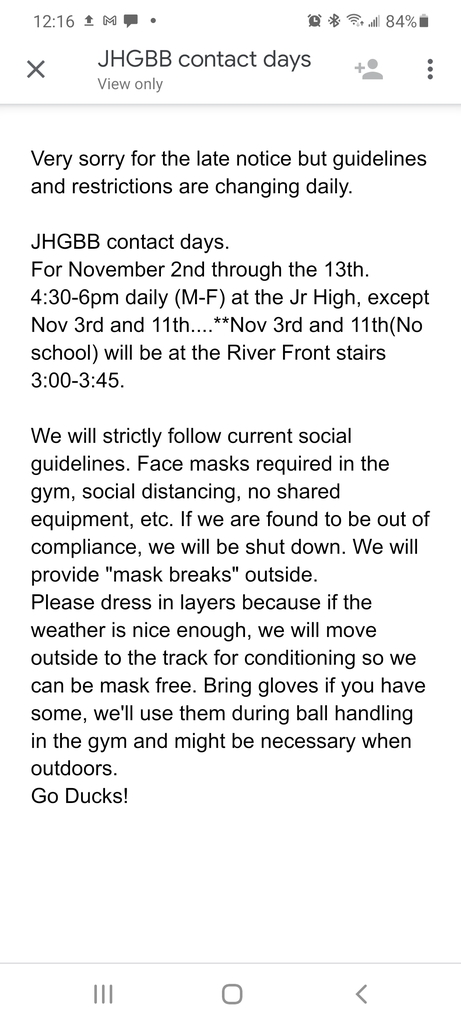 Good luck to Adam Bohm as he runs in the IHSA Sectional meet in Elmwood this morning!
Good luck to the High School Girls Cross Country team as they run in the IHSA Sectional race at Elmwood today! Go Ducks!