Junior High - Today (1/31) is the last day to order yearbooks at the price of $15. Price increases to $20 tomorrow! Order forms were sent home last week. You can order online at jostens.com.
Congratulations to Havana High School's 4 Illinois State Scholars: Megan Ley, Jacob Calvin, Savannah Sexton, and Caroline Goben.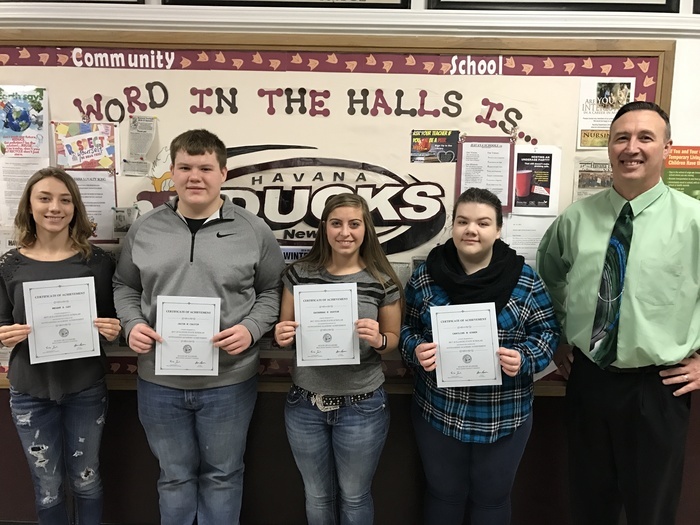 Wed 2/1. Pulled-pork dinner at HHS, 5-7, HSGBB vs R-I 6pm, recognizing JHGBB teams at halftime..come out and support the Lady Ducks!

Homework Club for tonight (Mon. 1/30) has been cancelled.
2017 DARE Role Models: Cori Lippert, Rikki Trimpe, Caity Specketer, Trent Rampley, Jacob Calvin, Isaac Rhinehart.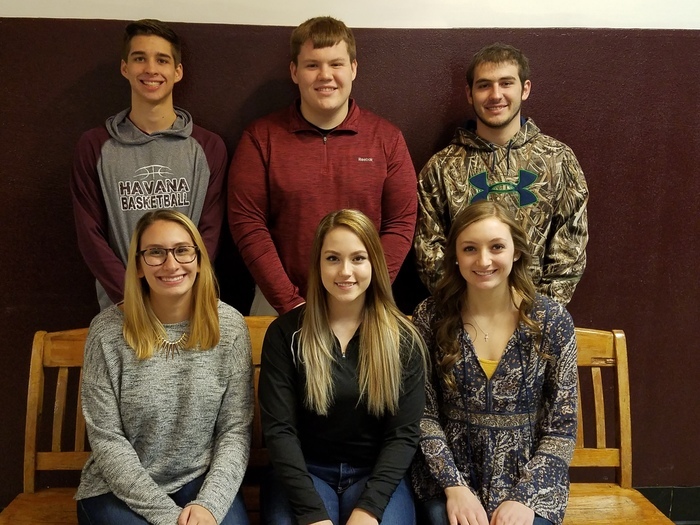 Congratulations to Senior Dylan Perkins who is currently in Peoria participating in the All State Music Festival.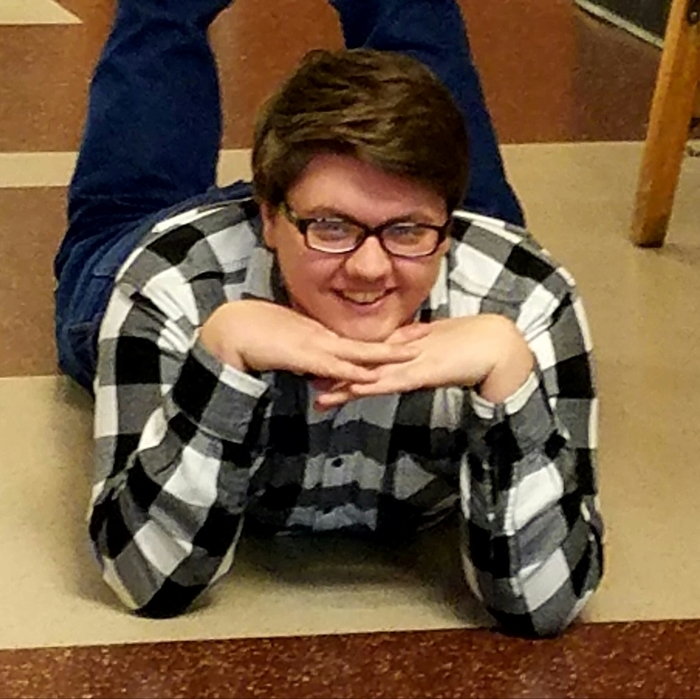 JH Sports pictures are postponed until next Wed. February 1st. 8th BBB will practice at New Central and 5/6 BBB will practice at the JH after school today. JH Wrestling practice today is cancelled.

Junior High wrestling practice scheduled for tonight has been cancelled.
Career classes visited WIU on Wednesday January 18th.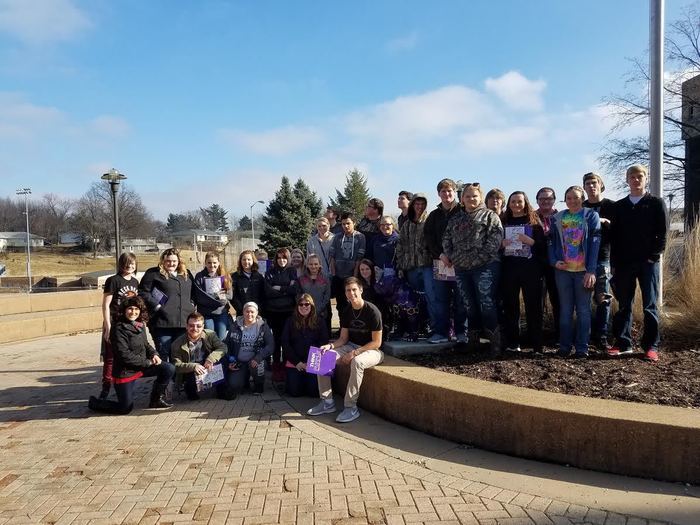 The Laptop Purchase Agreement is available as a PDF at
http://5il.co/w5d
. Copies will also be sent home with junior high and high school students this week.

Junior High - Scholastic Bowl practice scheduled for tonight (Weds, 1/25) has been cancelled. We will practice next Wednesday!
Parents or students interested in purchasing a Lenovo X140e Thinkpad in May must sign the agreement being sent home this week. Purchase agreements and the $45 fee must be returned by February 17.

Attention staff and parents of students with special needs. Tazewell Mason Counties Special Education Assoc. is conducting their annual needs assessment survey. Please complete this short survey.
http://www.tmcsea.org/needs-assessment.html

No C game for JH Volleyball tonight at Chandlerville, just 7th and 8th, starting at 6pm
Due to the current flu epidemic, we encourage students who are running a fever to remain at home. Absences January 23-27 will not count towards the final requirement.
The Jr. High Volleyball Game for tonight, 1/23, has been cancelled. There will be no practice.
HHS Boys basketball team reclaimed the Tomahawk last night in a big win over the Indians!

8th Grade Parents ... Josten orders and money are due tomorrow (Weds, 1/18). Packets were sent home with students last week.
Congratulations to senior Elly Bonnett on scoring 1500 career points!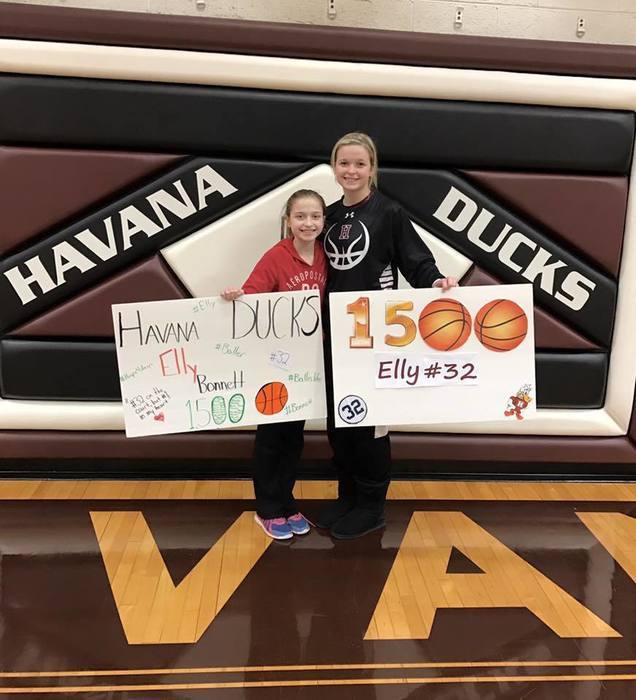 Junior High staff members are exploring the new app today! Look for Havana School Ducks on your app store to find it.